HAGL Plaza Hotel (Hoang Anh Gia Lai)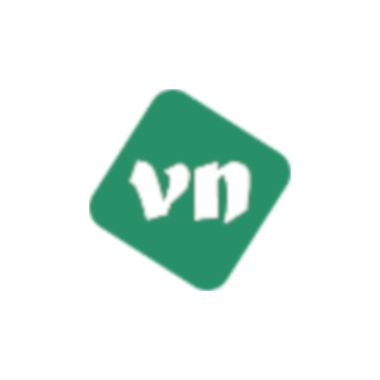 HAGL Plaza Danang – the very first and only 5-star hotel in Danang – is strategically located in the heart of this vibrant city. This 23-storey plaza is currently the tallest building in Danang offering various services at 5-star standards.

Accommodation HAGL Plaza Danang features 206 fully-equipped and furnished rooms with state-of-the-art in-room facilities and décor. Spacious and comfortable resting area and bathroom with 4 types of room also offers various choices of enjoyment for the guests including Superior, Deluxe, Premier Deluxe and Executive Suite.

In-room facilities and services . Welcome drink with cold towel upon arrival . Welcome fresh fruits and flower on the first night . High-speed wireless internet access . Satellite TV with complimentary movie channels . Complimentary mineral water, coffee and tea . Children corner . 24-hour room service . 24-hour security

Food & Beverage Outlets

Mediterranean Restaurant Located at 2nd floor with a seating capacity of 250 seats, Mediterranean Restaurant presents a comfy and luxurious dining venue together with great view overlooking the crowded streets. At Mediterranean Restaurant, the menu is available in both Ala Carte and Buffet featuring Western, Chinese and Vietnamese cuisine with signature dishes from HAGL's very own chefs.

Sea & Mountain Restaurant Sea & Mountain is located at the 3rd floor featuring special lunch and dinner menus with a wide spread of Western and Asian dishes. The restaurant has a seating capacity of 250 seats.

Lobby Bar The Lobby Bar is on the ground floor presenting refreshing drinks and a variety of light snacks. With comfy seats and great view through the glass windows, Lobby Bar is an ideal venue for both leisure relaxation and business talk to your partners.

Pool Side Bar Located at 5th floor and right next to the open swimming pool, Pool Side Bar has an abundant range of refreshing drinks, fruit juices and cocktails with various light snacks and bites.

Sky View Café SkyView Café is on the 23rd floor of the hotel offering perfect view over the Han River and Danang Beach and also panoramic view of the whole city. The Spa, Swimming Pool and Sports Complex

Spa & Massage The classic-inspirational Spa located at 5th floor features Vietnamese and Thai Spa culture together with sauna, steam bath and Jacuzzi. The Spa and Massage presents a mixture of Thai traditional massage, Viet traditional massage, body treatment, facial treatment and aromatherapy using all the natural and organic oils and aromas. Besides, the sauna, steam bath and Jacuzzi designed with 2 separate areas for male and female guests will make the experience at Spa a memorable one.

Beauty Salon The Beauty Salon presents various choices for personal beauty treatment including hairdressing, nail treatment, pedicure and also facial treatment. The French oils and cosmetics used only at this Beauty Salon make the treatment here unique and unparalleled.

Fitness Center The outdoor Fitness Center is located right next to the open-concept Swimming Pool. It is fully-equipped with latest and newest machines with various functions for all your needs. Set outside at 5th floor, Fitness Center enables you to freshly and naturally work out whenever you want to.

Swimming Pool The Swimming Pool is open-concept and located at 5th floor of the building with many bathrooms for your changes and washing before and after swimming. The Swimming Pool is set with a shallow mini pool for kids and a deeper one for adults. With the Fitness Center and Pool Side Bar located nearby, swimming will be so much fun and at ease be combined with working out and relaxation.

Tennis court Tennis court is located outdoor at ground level and is complimentarily available for all in-house guests.

Meetings & Banquets HAGL Plaza Danang is an ideal venue for conference and meeting, incentives, convention and exhibition organizers who are looking for a new destination in Vietnam and South East Asia. There are various meeting and function rooms with various sizes and all are fully-furnished and equipped with the most up-to-date communication technologies for international conferences and meetings including wireless internet access, audio-visual system and modern interpretation equipment. An environmentally-friendly air-conditioning system has been installed to keep all the meeting and function rooms comfortable and temperate all year round.

Other Facilities and Amenities

Parking HAGL Plaza Danang has its own parking area with numerous separated parking lots for motorbikes and big vehicles.

Business Center The spacious Business Center provides a full range of computers with internet access, printer and fax machine for guest's use. Business Center is an ideal venue for quick business talk with your partners as well.

Recreation The Blue Angel night club located at 4th floor is used upon function or special requests and can accommodate up to 500 people. 3 karaoke rooms and 1 pool table are also available at 4th floor for guests' recreation.

Souvenir shop Souvenir shop features signature marble gifts and apparels specially ordered and designed by our very own suppliers. Souvenir shop makes it easy to bring away gifts from Danang right at the hotel.