Royal Tombs in Huế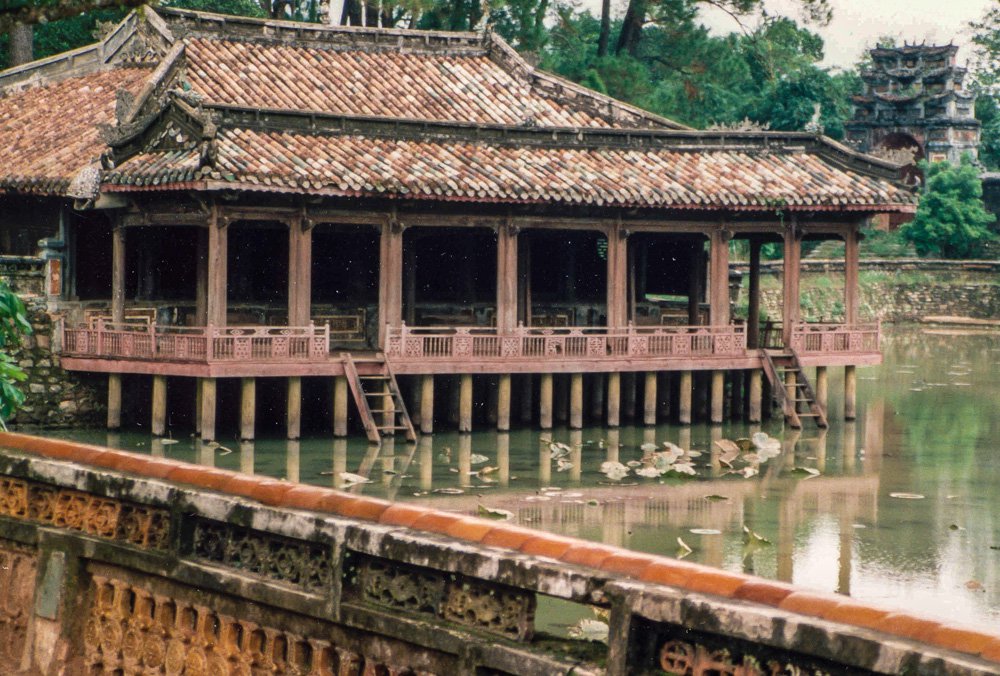 The Nguyen Dynasty (1802-1945) is the last of the Vietnamese dynasties. In total, there were 13 emperors, only seven of which had tombs however: Gia Long, Minh Mang, Thieu Tri, Tu Duc, Duc Duc, Dong Khanh and Khai Dinh. The seven imperial tombs are located in a hilly region southwest of the Citadel. The tombs of Minh Mang, Tu Duc, Dong Khanh and Khai Dinh belong to the major touristic destinations in Hue.
In our opinion (i.e. Vietnam.com's) the Minh Mang Tomb is the most impressive and at the same time the most romantic one, followed by the Tu Duc Tomb. For details, please click on Minh Mang Tomb, Tu Duc Tomb, and Khai Dinh Tomb. Each of the tombs was constructed during the reign of the emperor it was named after. All the tombs are equipped with statues and monuments in perfect "Phong Thuy" (Feng Shui) harmony to create a natural setting, in the architecture of which the respective emperor's philosophical tendencies are often reflected.
The general elements incorporated in all the tombs are: walls, triple gate (Tam Quan Gate), Salutation Court, Stele House, temples, lakes and ponds, pavilions, gardens, and finally the tomb. Unfortunately, most of the precious artifacts in the tombs have been stolen during the many years of war in Vietnam; some are now on display in renowned museums all over the world.