VietStar Resort & Spa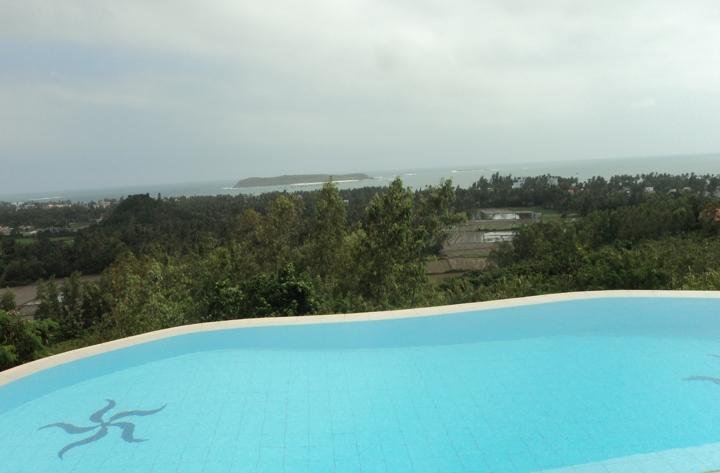 Situated on the Thom Hill, overlooking the sea, just a 10 minutes' drive from the city and 20 minutes from Tuy Hoa Airport, the luxury Viet Star Resort & Spa is one of the most renowned vacation destinations for tourists. The resort offers 83 modern villa-styled luxurious rooms and Vietnamese communal houses equipped with modern facilities. The natural harmony between the windy mountains and the crystal sea forms an unique atmosphere, which makes our guests feel peaceful and comfortable. Viet Star Resort & Spa is dedicated for leisure and business travelers as well as MICE guests.
Location The Viet Star Resort & Spa is located at Tuy Hoa City in Phu Yen Province. It is about 580 km from Ho Chi Minh City, around 120 km from Nha Trang City in the North and 90 km from Qui Nhon City in the South. Thom Hill and Xep Beach are Viet Star Resort property. Accommodation The Resort offers 5 room types including Superior, Deluxe, Traveler Suite, Viet Star Villa and Viet Star Pool Villa. All rooms are equipped with luxury amenities. The harmony between modern and traditional Vietnamese architecture makes the Viet Star Resort & Spa an attractive and peaceful place: Luxurious rooms with private spacious balconies overlooking the sea and villas under the foliage overlooking the hidden flower gardens and orchards.
Facilities & Services Restaurants The restaurants at Viet Star Resort & Spa serve Western food as well as seafood and Vietnamese cuisine and are recognized as one of Phu Yen's best restaurants. Open daily from 6.00 am to 10.00 pm. Room service is available. Pool Bar The Pool Bar is located next to the pool offering colorful cocktails, alcoholic and non-alcoholic drinks and light snacks within an airy and relaxed setting.
Open daily from 7.00 am to 11.00pm. Lobby Bar The Lobby Bar is set in a warm atmosphere, serving alcoholic and non-alcoholic drinks, cocktails and some snacks. Open daily from 7.00 am to 11.00 pm. Other facilities & services * Outdoor Swimming Pool and Children Swimming pool * Tennis Court, Volleyball, Badminton * Safari Park * Electric car, Horse cart, Mountain bike * Billiard, snooker * Sauna, steam bath & Jacuzzi * Fitness center, jogging * Spa & Massage * Karaoke saloon * Sea sports activities, fishing * Souvenir shop * Business center * Courier, parcel and postal services * Facsimile, WiFi internet access * Photocopy * 24 hours concierge * Laundry and dry cleaning * Air Ticket Reservation or Re-confirmation * Complementary airport pick up by bus * Limousine service…