Calligraphy at Tết Festival - a Tradition of Art, Values and Good Fortune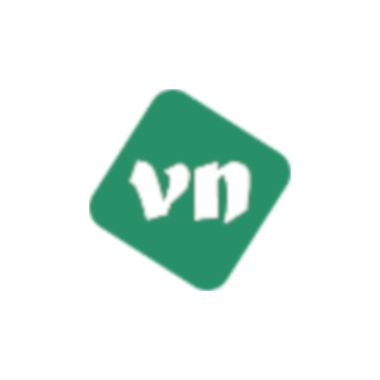 As a well-known Tết tradition of the Vietnamese aimed at reviving the nation's cultural art, locals and tourists alike would always make time to come up to the Văn Miếu street during the Lunar New Year holidays. Holding great historical and cultural value both for Vietnam and its people, the complex is one of the oldest sights in Ha Noi. What draws people to come to this place is the famous Temple of Literature established way back in 1070 by Emperor Lý Thánh Tông (1023 – 1072). Also known as Confucius Temple, the place presents quite a festive atmosphere during these times of the year.

The sight of yellow and red "câu đối" (sentence pair, hand-scripted characters expressing luck through parallel sentences) and calligraphic works on the temple's mossy walls is what everyone considers the main attraction along with the interesting view of calligraphers painting side-by-side along the tree-shaded temple streets while their finished works are hung out for display.

A kind of visual art rooted in the country's Confucian tradition, calligraphy's expressive, harmonious and skillful manner of writing scripts as an expression of beauty through the formation of the letter themselves only with the use of paint and simple brush tools never cease to amaze both locals and foreigners. The calligraphers themselves, demonstrating remarkable mastery of the technique, works their best to maintain the Confucian value they represent through their works. They show so much dedication on every piece and along with every letter they skillfully craft, they wish that the uplifting words will give good luck to the person who brings it home.

But quite surprisingly, most of the temple visitors during this year's Tết holiday were young locals and foreigners who are more expectedly to appreciate the fast, modern life than the ancient Hanoian art of calligraphy. Especially for the tourists who find the whole experience quite a spectacle, they couldn't help but endlessly take photos of calligraphers as they are in work. Though some of the calligraphers also write in English for tourists, it is seldom seen as an option. Even tourists themselves prefer the Chinese letters, and though clueless of all of the meanings they hold, they appreciate the craftsmanship itself along with hopes that it will bring them good fortune in the Year of the Tiger.

People often ask for the words Phước (luck and happiness), Lộc (prosperity) and Thọ (longevity) or poems and proverbs signifying good health, good luck and success for the new year. Calligraphers often notice that the words Đạt (Success), Phú (Wealth), Tâm (Heart), Nghĩa (Loyalty) and Tín (Prestige) are sought more often by the young while older people prefer Phước and Thọ. A calligrapher does not only require to be skillful but to be wise as well to be able to suit the word to the person's age and gender along with his intentions.

Calligraphic artworks would vary between VND80,000 (US$4.2) to VND200,000 ($10.6), depending on its size. Some of these artists perform calligraphy as a form of hobby while others believe the art had brought them a more righteous and stable life. Some of them who have studied the skill for some time now believe that calligraphy had taught them to be calm and learn to live life more positively. In the past, calligraphers are compensated by villagers with simple gifts of food. At present, many of them still write the words not for financial gains, but instead, for preserving culture and reviving the art to its former glory.

While Chinese script dominates calligraphers' work in Ha Noi, Vietnamese characters are more sought for in the south. But just the same, one special word can bring a whole family the luck they need for the rest of the year. Tourists, apart from seeking luck for their personal intentions, adore the work-of-art so greatly and intend to hang them on their living room walls as decorative pieces. Others, even, request for special words to suit as presents for loved ones. Today, with the popularity of advanced technology in Vietnam and despite computers' ability to mimic any script with clarity and perfection, the country's tradition of performing this art is still alive and well. Calligraphy will continue to flourish and will always hold a special place in many people's lives.