Advertising Vietnam – Tourism campaign "Impressive Vietnam" has been set up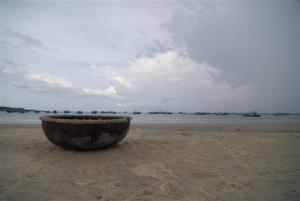 To boost the country's tourism sector and attract international tourists, Vietnam has arranged the program "Impressive Vietnam". This is an online platform for travel companies to pitch their tours with formidable fee reductions up to 50%.

Whether you would like to ride a motorbike along the bay, watch an elephant race or take a cultural tour through ceramic villages – "Impressive Vietnam" will give you a detailed overview of all kind of tours offered in Vietnam.

To further promote Vietnam's tourism, marketing experts are urgently needed. Short video clips shall be produced to grant an insight into the available outdoor tours in Vietnam. Advertisements shall also appear on various websites, in newspapers and even on buses abroad.

Vietnam won't spare neither effort nor expense to get its message across: Let "Impressive Vietnam" inspire you – and get carried away by all the amazing ways to discover Vietnam!


For more information, please visit the website www.impressivevietnam.vn.