Mu Cang Chai Listed Among Insider's 19 Most Beautiful Mountains in the World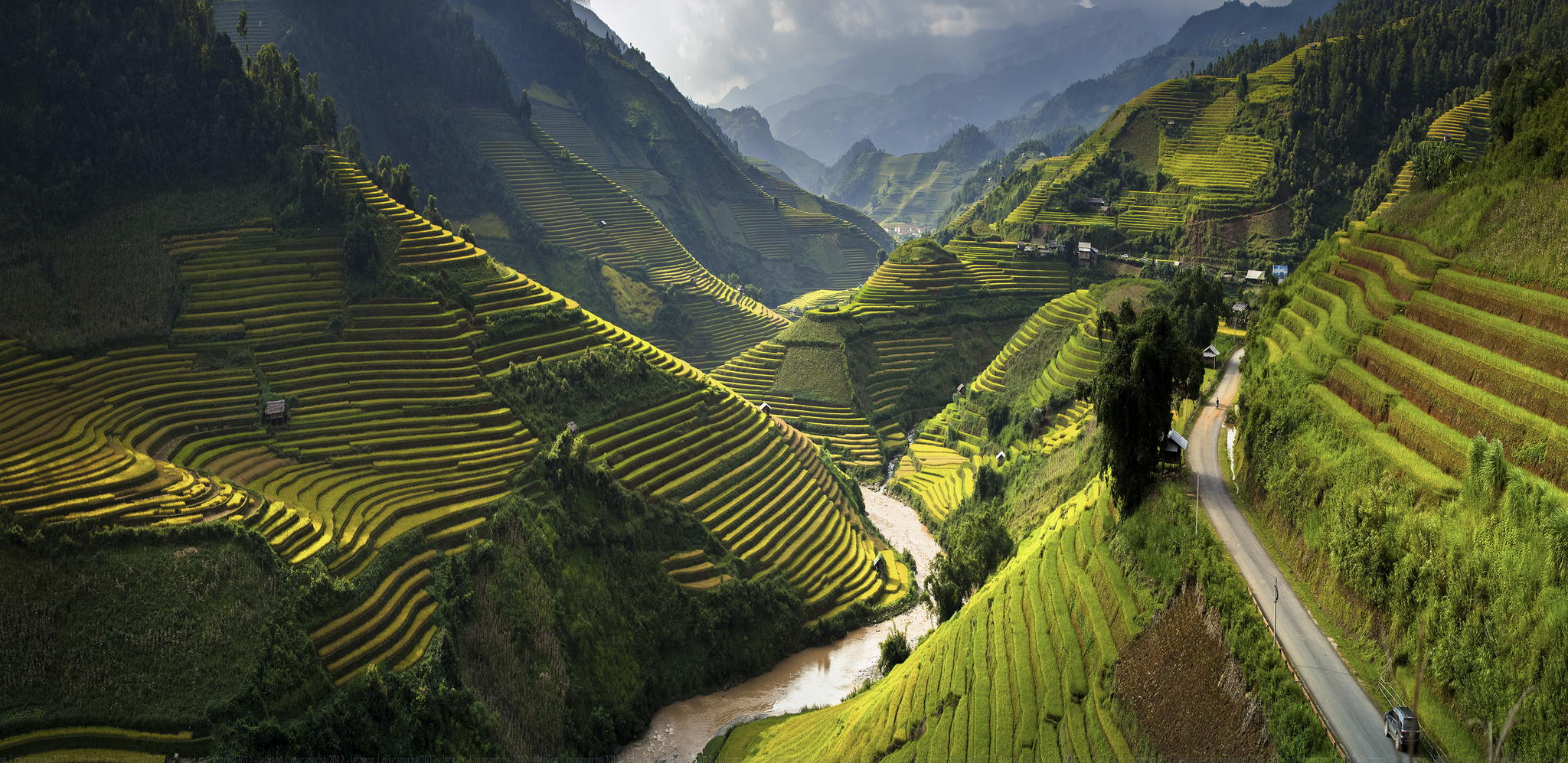 Mu Cang Chai was recognized by Insider, a famous US site, as one of the "19 Most Picturesque Peaks on Earth" because of its spectacular terraced fields.
Mu Cang Chai is an agricultural town in the Northern Province of Yen Bai. It is situated 1,000 metres or 3,300 feet above sea level at the bottom of the Hoang Lien Son Mountain Range. Centuries ago, the H'Mong minority ethnic group who lived in the area started making the terrace fields. The reddish brown soil is so conducive for planting that even today, local farmers are still able to use it and in fact get a good harvest all the time.
Between April to May, the fields are watered in preparation for a new crop. The paddy rice becomes full-grown from June to July, transforming the entire fields into a lush green blanket-like scene. Between September and October when autumn ends, the rice becomes ripe, turning the whole terrace fields into a shiny golden color. And it is this breathtaking view which won the heart of Insider and called it "a hidden gem," a "painting" which turns into different hues from emerald green to golden yellow to light brown depending on what month it is.
Mu Cang Chai has become known worldwide that surrounding mountain paths have been discovered as well. The Khau Pha Mountain Pass has turned into a paraglider's paradise and been in fact named as among the most beautiful locations in the world for the sport. Paragliders can take photos of the amazing view while they are on the air.
The recent development in the small town's tourism has prompted the local government of Yen Bai Province to come up with regular activities to entice more visitors into the area. Constructing better roads; holding annual festivals; creating tourism businesses such as hotels and restaurants; and developing community-based tourism like travel agencies and homestays are some of the priorities, not to mention other projects that will further boost the tourism sector of the province.
With its stunning terrace fields created by a strong ethnic group and an overall rich culture, it's no wonder that Mu Cang Chai was given a world-class recognition. The other winners in Insider's 19 most beautiful mountains in the world are: Japan's Mount Fuji; Peru's Rainbow Mountain; Iceland's Kirkjufell Mountain, also known as the world's longest continental mountain range and the site for the highly popular TV show "Game of Thrones;" Bolivia's Andes; Europe's Alps, also the continent's largest mountain chain; and Washington's Mount Rainier in the United States, which is also an active volcano.