Halong Plaza Hotel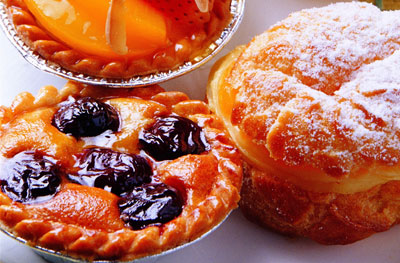 Ideally located on the shore of Halong Bay – the World Natural Heritage, Halong Plaza Hotel combines a warm welcome and excellent service to provide the ideal venue for business and leisure travelers. The service standards of Halong Plaza feature great attention to detail in a welcoming and friendly atmosphere. It is service delivery that sets Halong Plaza apart from other hotels. Come discover the beauty of Halong Bay, and experience the luxury Halong Plaza Hotel. This hotel will make you feel at home while relaxing or conducting business.

Accommodation The hotel consists of 200 luxurious, spacious and stylistically furnished rooms. A strong point of the hotel is that all rooms have bay views. This enable guests to enjoy the fresh air and beautiful natural landscape of Halong Bay.

Room types: Superior Room, Deluxe Room, Suites

Room facilities: Wifi internet, IDD telephone, In-room safety deposit box, Refrigerator and mini bar, Coffee and tea-making facilities, Satellite LCD TV, Music channel, Central air-conditioner & heater, Mirror, Weight scales, Sewing kit, shoehorn, clothes brush, Bathtub, Separate shower, Slippers, Hairdryer, Phone-extension Services and Facilities

Restaurant & Bar

Four Seasons Restaurant & Bay View Restaurant The Four Seasons Restaurant offers A la carte menus, set menus or buffet, complete with international cuisines for lunch or dinner that appeal to all tastes. Bay View Restaurant is suitable for all occasions...from an intimate private party to a large corporate event. Type of cuisines: European, Japanese, Thai, Vietnamese and fresh Halong seafood

Bamboo Bar Bamboo Bar offers an extensive range of snacks and beverages combined with a beautiful bay view and traditional Vietnamese music.

French Bakery The Bakery is a new feature of the hotel with 20 kinds of French breads and pastries for every occasion.

Meetings All meeting rooms are located on the second floor and offer ideal venues for meetings, seminars or private banquets. State-of-the-art audio-visual communications technology and meeting accessories are available to ensure a completely successful event.

Banqueting The Halong Plaza Hotel is the ideal venue for any events or parties. Poolside offers beautiful sea views and can accommodate seating up to 500 guests for a sit-down BBQ party or a cocktail reception. The Four Seasons Restaurant and Bay View Lounge are suitable for all occasions…from an intimate private party to a large corporate event.

Event and Catering With 10 years experience and an outstanding local reputation for food quality, products and service, we offer you the best possible service available for outside caterings, ground breaking ceremonies, or award ceremonies within the Halong Bay area.

Leisure

* Massage: Comfortable sauna and massage services will take you on exhilarating journeys with special skills and personal care. * Swimming Pool: Relax and unwind by the outdoor swimming pool open to sea view and Bai Chay Bridge. Snacks and beverages are served upon request. * Fitness Center: Close to the swimming pool, the Fitness Center is fully equipped with modern equipment. Its service is free of charge for in-house guests.