Hoa Lư ancient capital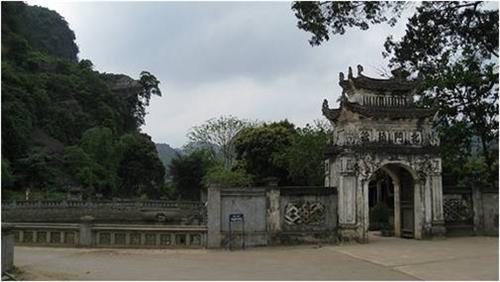 Hoa Lư is the legendary ancient capital of Viet Nam. Hoa Lư is located in Truong Yen Commune, Hoa Lư district, Ninh Binh town, about 150km south of Hà Nội. The old capital was built more than 10 centuries ago under the reign of Dinh Dynasty and Lê Dynasty. It was its capital for just 41 years (968-1009). The capital then was moved to Thǎng Long under the Lý Dynasty (1010).

To visit the ancient capital of Hoa Lư , it takes you 2 hours by bus or a little bit less by car from Ha Noi. Although many centuries elapse, Hoa Lư still exists with many beautiful sites to visit. Coming here, visitors will understand more about the feudal era of the country and can attend many traditional cultural festivals.

With the size of 3000ha, Hoa Lư is protected by a natural wall with surrounding Trang An limestone mountains and Hoang Long rivers. The combination between mountains and rivers make Hoa Lư surrounding very picturesque. Like in capitals of former periods, Hoa Lư host outer, inner and southern citadels. Hoa Lư is famous for the number of palaces, pagodas, tombs and pavilions that were built by different dynasties. Bao Thien Tue Palace that was plated with gold and silver is very popular with its architecture. There were also two famous temples that were built in the 11th century to dedicate King Dinh Tien Hoang and his successor Le Dai Hanh. The Temple of Dinh Emperor is located in the main palace with the impressive South Gate, a lotus pond, artificial hills, flower garden, inner triumphal arch, three sanctuaries and a back court. There are also many shapes of trees, animals, cloud, flowers and leaves that are carved out of stone and wood. The Le Temple is 500 meters away from the Dinh Temple. Although the Le Temple is smaller than the Dinh Temple, it has a quite mysterious atmosphere. It has three halls, including a sanctuary, an incense burner and main palace. Especially, archeologists found many remains of ancient architecture and old palace that were skillfully carved. Visitors will be attracted by some beautiful Pagodas such as Ngan Xuyen Pagoda, Nhat Tru Pagoda. These sites are for Vietnamese people to worship and to remember the ancestors.

Many traditional cultural festivals have been celebrated here. The most important one is Hoa Lư ancient capital festival (Truong Yen festival) which last three days, from the 10th day of the third lunar month. This is to memory the Kings of the Dinh and Le dynasties. Many people and pilgrims come here both to worship and attend many entertainment activities such as: performing "Co lau tap tran", competing in writing Han script, playing chess, performing dragon dance, etc. Hoa Lư is one of important cultural and historical sites of great value in Vietnam.