Hands-on cooking classes for foreigners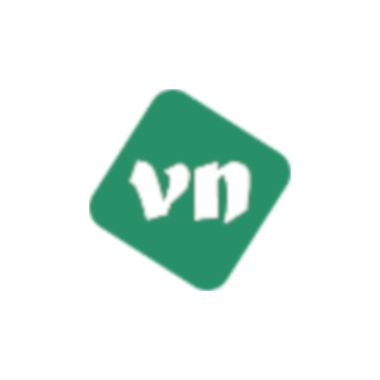 Are you a foreigner traveling around Vietnam or an expatriate working in the city? Do you love Vietnamese cuisine and want to learn the way to cook it?

If so, this travelers' guide may help you to find a suitable cooking class in town and to understand more about Vietnam's culture through its culinary expertise.

No matter how long you stay in Saigon, here are venues that can give you an enjoyable and fun experience on how to prepare some popular Vietnamese food, master the use of chopsticks and learn the etiquette and traditions of Vietnamese meals.

Firstly, there is the Vietnam Cookery Center in Binh Thanh District which was the first venue in town to offer this kind of service to foreigners.

A half-day initiation course, which is priced at US$40 per tourist, includes a market visit at 8:30 a.m. for morning class, a cooking class with five traditional dishes (which has a different menu daily), lunch/dinner, a recipe handbook, gifts, discount on family cooking group and transportation from the market to the cooking class. The afternoon class will be charged US$35 each, excluding the market visit. There are two classes from 8:30 a.m. to 12:30 p.m. from Monday to Sunday and from 3 p.m. to 6 p.m. from Monday to Friday. The center also offers other courses including an in-depth course for budding chefs, an extended course for family cooking, cooking classes for children, fruit and vegetable carving, tailored cooking program, team building and cooking challenge (MICE) and premium course (VIP services).

The Caravelle Hotel in HCMC's District 1 offers special one-day cooking classes conducted by the hotel's experienced chefs. Participants will leave the hotel at 8 a.m. to bound for the Ben Thanh Market where chefs will assist and advise participants how to hand-pick the freshest ingredients.

After which, everyone will return to the kitchen and chefs will personally walk them through the preparation and presentation of an entire menu featuring shrimp spring rolls with peanut sauce, BBQ eggplant, braised river prawn with Vietnamese curry, fried spring roll, beef luc lac, chicken salad with Vietnamese herbs, spicy and sour fish soup, and banana sweet.

After that, everyone gets to enjoy the fruits of their labors with a lunch in Caravelle's Restaurant Nineteen. Recipes are presented as a memento from the hotel. The Cooking Class Package starts from US$45 per person, plus 5% Service Charge and 10% VAT. Classes have a minimum of 10 participants and a maximum of 15 and must be booked at least seven days in advance.

Claudio Bartolucci, a tourist from Washington DC, who has been in HCMC for three days of a nine-day tour to Vietnam, told the Daily: "This is the first time I have been to Vietnam. But I really love Vietnamese cuisine and I find it more interesting to cook the food by myself."

In a friendly atmosphere of laughing and chatting and the sound of budding chefs at work in the kitchen, Claudio and his girlfriend and two other German men were eager to make goi cuon (summer roll) by frying some eggs and cutting them into thin long slices and then rolling banh trang (rice paper) with egg slices, shrimp, pork and vegetables at an afternoon cooking class at the Vietnam Cookery Center in Binh Thanh District.

If you are seeking a good experience in Vietnam, don't hesitate to challenge yourself in discovering the art of Vietnamese cuisine.

Caravelle Hotel, 19 Lam Son Square, District 1, HCMC, tel: 3823 4999 ext 27100 or email: [email protected]

Vietnam Cookery Center, 362/8 Ung Van Khiem Street, Binh Thanh District, HCMC, tel: 3512 1491 or 0909 226 204, website: www.vietnamcookery.com.

Other culinary schools in town include Saigon Cooking Class (The Courtyard, 74/7 Hai Ba Trung Street, District 1, tel: 3825 8485) which offers two sessions from Tuesday to Sunday priced at US$39 for adults and US$25 for children under 12, and "Mai" Home – the Saigon Culinary Art Center at 269 bis Nguyen Trai Street, District 1, tel: 3838 6037, website: www.vietnamsaigoncookingclass.com or Mint Culinary School at 778/45 – 47 Nguyen Kiem Street, Phu Nhuan District, HCMC, tel: 3844 5500.