Tan Dinh Cathedral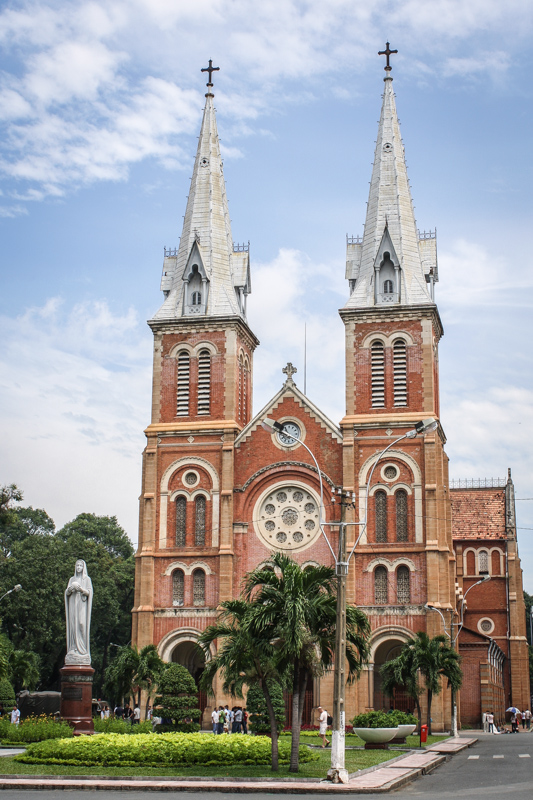 Tan Dinh Cathedral was built by French colonists when the nation was part of French Indochina over a period of six years from 1870-1876.

Saigon Notre-Dame Basilica in District 1 is the largest cathedral in the city, followed closely by the more bright and beautiful Gothic-style Tan Dinh.

In 1929, the cathedral area was expanded and a 52.60m-high tower was added which ensures it is a real landmark in this part of the city.

A year after the American War in 1976 Tan Dinh again was upgraded to celebrate its century and its now distinctive pink and white colors were chosen to ensure the cathedral stands out in the Saigon skyline.

The 'pink tower' is a real tourist hotspot with its main tower and two smaller structures at the front. At the top of the tower is an octagon with a bronze cross standing three meters high and the main tower has five huge bells weighing about 5.5 tons.

The dome has fish scale-shaped tiles and arches adorned with decorative leaves, flowers and refined statues of angels and is popular with wannabe-photographers from home and abroad. There are statues of female saints on the left hand side and on the right are male saints. All the altars in the chancel are made from precious marble imported from Italy.