Dynasty Beach Resort - Hoang Trieu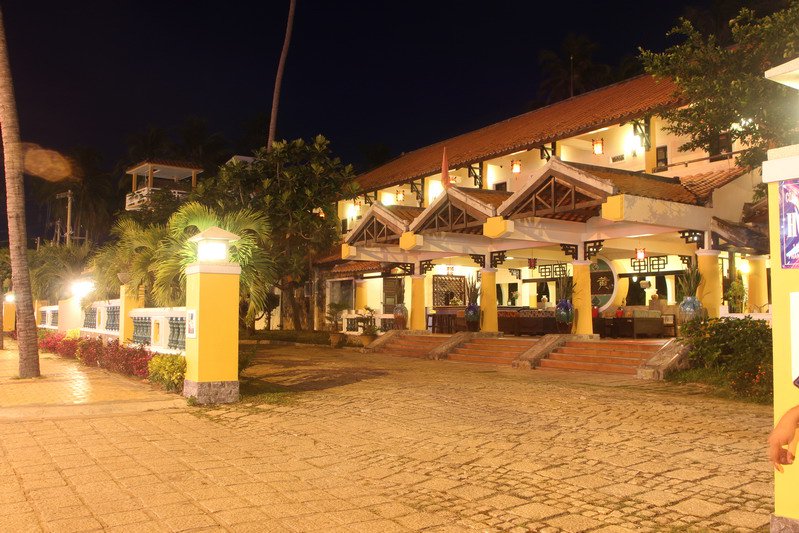 The Dynasty Resort (Hoang Trieu) is located on the beautiful beach of Mui Ne Bay, Vietnam. As one of the most desired resort vacation in Asia, our resort offers international standard accommodations in traditional Vietnamese courtyard style architecture with an elegant tropical garden and a private beach.

The unique design provides all rooms with blended views of our swimming pools, tropical garden, private creamy sand beach and the blue ocean. All rooms are equipped with expected international standard modern comforts, and decorated with design furniture.

Dynasty resort is famous in serving fresh seafood caught from the Mui Ne Bay. Visitors love to enjoy a Vietnam style meal in the main restaurant located at the first level of the clubhouse. If you prefer to dine on the beach, you can order from our menu BBQ area a few meters from the water. You can either do yourself at your own table, or we'll serve you while you watch. We are proud to have beautiful garden and ocean views from every guest rooms in our resort. You are welcome to order meal or drinks to your room, or enjoy them at the privacy of your balcony.

Dynasty Resort is proud of our room and building design: - All rooms are built with a balcony, equipped with outdoor chair sets. - All rooms has direct views to the ocean, garden, and swimming pools. - We use local designer furniture and color in our room decoration. - All rooms are equipped with cable TV, international direct dial telephone. - Air conditioning, mini bar, water heater, hair dryer, sofa and coffee table. - We offer jointed rooms for family, or wedding party. - Optional extra bed, DVD movie rental, game rental available.