Long Beach Resort Phu Quoc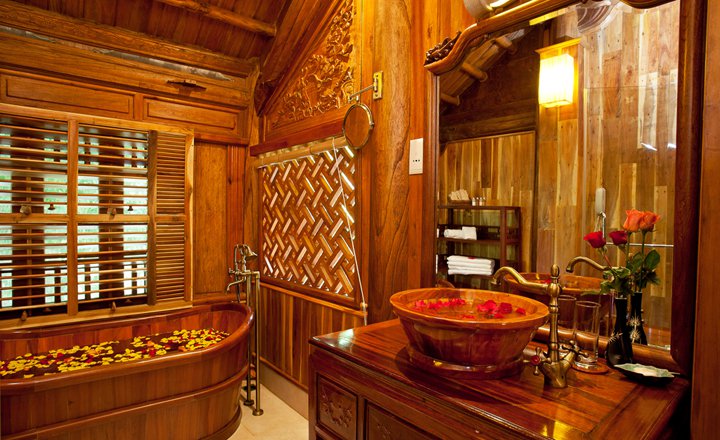 Long Beach Resort got itself a peaceful place amongst the beach of Phu Quoc. Its jet 72 rooms present the unique architecture of traditional Vietnamese villages. Within this traditional environment you'll be pleased by the resorts new standard of exclusiveness and luxury. The atmosphere, risen from the love for design and detail, will pleasure you. It's the perfect place to relax and escape daily life.

Location You can get to Phu Quoc by domestic flights from Tan Son Nhat Airport. This trip from Ho Chi Minh City to Phu Quoc will take about 55 minutes.

The alternative is a 6 hours drive from Ho Chi Minh City to Kien Giang, followed by a 3 hours ferry.

Long Beach Resort provides complimentary transfers from Airport/Seaport (10 minutes cardrive from Phu Quoc Airport or ferry dock).

Accommodation Long Beach Resort offers 72 rooms including 2 types: Ancient Deluxe & Ancient Suite.

Ancient Deluxe The 36.3m² luxurious Ancient Deluxe room offers a set of unique wooden interiors including a wooden bathtub. The equipment includes TV, DVD and an IDD telephone. Furthermore the rooms have a balcony.

Ancient Suite The spacious 84m² double storey rooms are designed charmingly and include a flat screen TV, a DVD player and an IDD telephone.

Facilities & Services * A restaurant and a beach bar * In-room safety deposit boxes * Major credit cards & travelers' cheque accepted * Concierge & tour desk * Spa * Laundry * Gift shop * Swimming pool * Wired broadband access...