Phu Quoc Charm Resort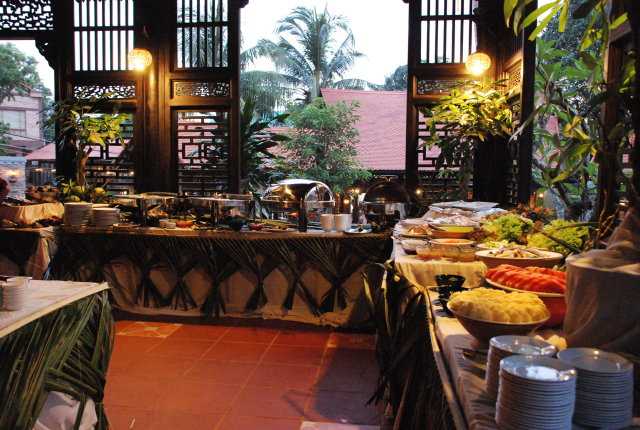 Phu Quoc Charm is an entertainment complex center which includes a restaurant, a hotel, a shopping center and foot massage. Coming here, you will see antique wooden houses with authentic architecture. Staying here will bring you a truly luxurious feeling of being one with nature.

Location Phu Quoc is the largest island in Vietnam, located in the gulf of Thailand and part of Kien Giang province. The total area is 574 km², approximately the size of Singapore. Its capital city is Duong Dong in the north-west of the island.

Located just two kilometers from Duong Dong town towards An Thoi, Phu Quoc Charm Resort boasts a natural architecture in a peaceful setting.

Accommodation Phu Quoc Charm offers 34 rooms with views looking out to the sea and the garden. All rooms are well-appointed with equipment like air conditioner, hot water, cable TV, IDD telephone, fridge…

Facilities & Services Restaurant & Bar Charm Restaurant Combining the fine and diverse spices and tastes of many countries, especially Western and Asian food, within a solemn outdoor environment, Charm Restaurant will be the best choice for you to indulge a unique and tasteful meal, but also to celebrate any occasions such as birthday parties, meetings and conferences.

Ahoy Saloon How to enjoy your nights in Phu Quoc Island? Come and taste one of Charm unique cocktails at Ahoy Saloon and enjoy everlasting songs through Ahoy Philippine Band.