Hai Van Pass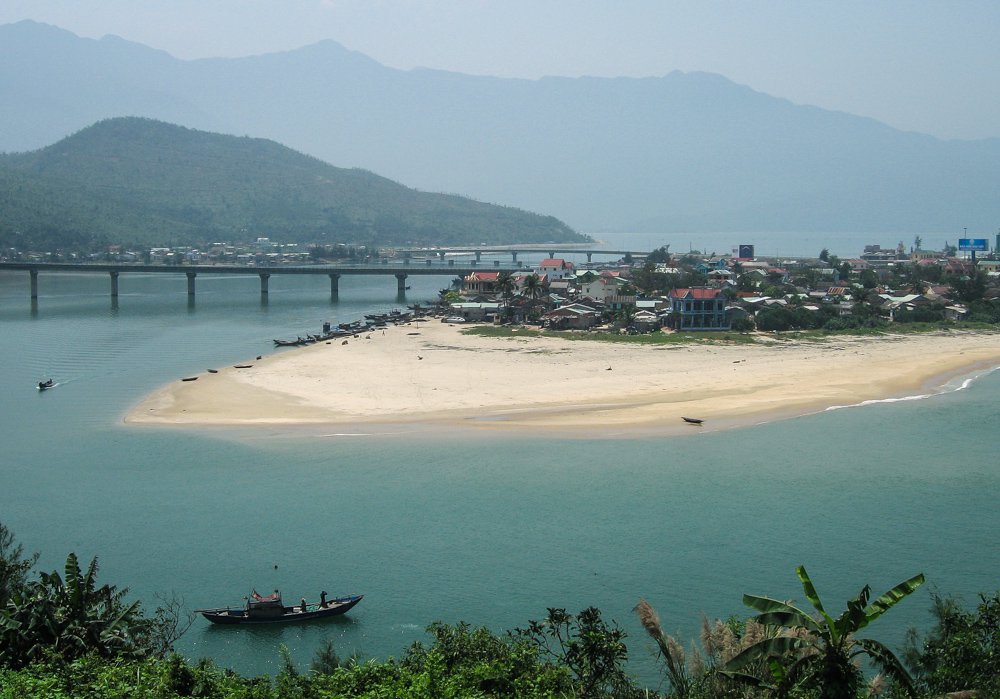 Hải Vân Pass (Hải: ocean, Vân: cloud) is a scenic pass on the road from Đà Nẵng and Huế, on the National Road 1A in Vietnam.

You have basically two alternatives: take the classic pass traversing the mountain or take the tunnel. If you have time, it is recommended to take the picturesque classic mountain road (length 21 km). The mountain road is used since many centuries, but has been paved by the French and then enlarged by the South Vietnamese and the Americans due to its strategic position. The tunnel (length 6.28km) is newly built and is opened 2005.

Soon after leaving Đà Nẵng and the white sand beach of Nam-Ô behind, the winding road starts climbing steeply upwards. Looking back, you can enjoy a panoramic view of the bay of Đà Nẵng and the city. The main character of the pass is: view, view and views. Of course, if the weather is on your side, since, where "ocean meets clouds", there is a probability of reducing visibility; the pass is known for romantic misty scenery caused by vapors rising from the Pacific.

On the top of the pass, the crest of the Hải Vân Pass has a number of restaurants and rest places, with views to both the North and the South. One negative remark: here, you might have to cope with quite aggressive souvenir and snack sellers, if you aren't energetic enough to say "no".

Descending from the pass the very nice village of Lǎng Cô with its nice white sandy beaches is waiting you for. Here you can take a rest from the Hải Vân pass in a beachside seafood restaurant in the village or watch fishermen inventorying the catch of the day. Lǎng Cô lies at the tip of a long peninsula separating a picture-perfect shallow lagoon from the open ocean. From March to September swimming is good by warm weather. The village of Lǎng Cô is definitely worth a short – or even a long – stop before the trip takes you further to Huế.