Grilled Varieties in Saigon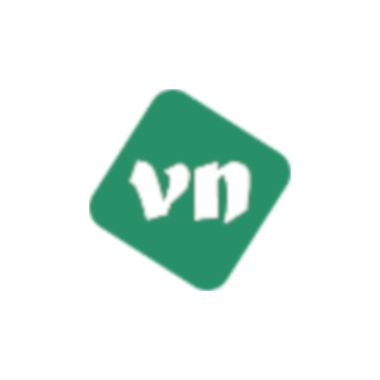 There is no denying that HCMC is one of the best places to visit, not just in Vietnam but across the globe. The live and bustling city is known for many things - - - excellent shopping, colorful streets, tons of attractions and great food among the many. But there is something more with the "great food" in Ho Chi Minh than what most visitors know of.

By no debate, trying a particular place's specialty is one of the best ways to enjoy one's stay and conclude his visit. Otherwise, it would be like you have never been there. Just the same, when most people think they have explored Ho Chi Minh enough, there is a reason to think twice. A part of the city is an important must-visit for the adventurous diners and for visitors the most. The place, more popularly known as the "barbeque villages" is probably on the busiest places in town when it comes to dining.

It's okay to prefer fine dining once in a while, but if you would go for an appetizing treat at a reasonable price, get ready for an extraordinary adventure you'll surely never forget. Here, you can wear anything you want. Do away with the dress codes from fine restaurants. As you make your way through this interesting place to feed one's appetite, both for great food and thrill, you would feel so at home with the sight of people gathering and talking over long lines of beer bottles and piles of sizzling grilled meat.

Perhaps the reason why the place gets so packed is the easy and comfortable atmosphere. Among where many prefer to hang out include the Lang Nuong Nam Bo (Southern Barbecue Village), Lang Nuong Phuong Nam (Phuong Nam Barbecue Village), and Lang Nuong Thuy Tien (Thuy Tien Barbecue Village).

So if you're not that starving yet, you would surely care what is lined up in the menu and take your pick from the variety of meat lined and ready to be cooked straight to the eager fire. For starters, pork and chickens may be a common pick. But look beyond more and you would find snakehead fish, frogs, goats, ducks, prawns, crabs and much more to choose from. Tourists are normally taken aback upon knowing what is to be served. But when they're hungry, or when they simply want to dare, should they still care?

And thankful should they be if they try out the "more interesting" treats coz they will never know how good frogs and goats could taste. Whatever they pick, Vietnamese chefs cleverly cook them in clay or bind them up in fragrant leaves. That brings out an aroma you definitely couldn't say no to. Explore the menu a bit more and find ga nuong la chanh (grilled chicken with lemon leaves), ga nuong lu (chicken roasted in a clay jar), ech nuong sa ot (grilled frog with citronella and chili), thit de nuong (grilled goat meat), vit nuong chao (grilled duck with fermented tofu) and chim se nuong sa ot (grilled sparrow with citronella and chili). Now are you hungry enough?

Ga nuong dat set is prepared by encasing a disemboweled chicken (feathers and all) in clay and cooking it in the coals. After being buried in coals, the bird is broken out of its shell and served with chili, salt and lime juice. Ca loc nuong dat set is prepared about the same way, but don't be surprised to see a snakehead fish served on your table, coz that is what it is. Curious enough? Then perhaps you should take a stroll to into Binh Quoi 1 Tourist Village at 1147 Binh Quoi Street, Binh Thanh District to try out these strange dishes yourself. (tel: (08) 3 556 5891 or Huong Dong Restaurant at 68 Huynh Tinh Cua Street, District 3, tel: (08) 3 820 3273).

Go Vap Barbecue Chicken Street at Le Quang Dinh Street, Go Vap District offers diners two ways to enjoy their chicken - - - have it grilled or cooked in a clay jar. Many would say that the clay jar method yields a more tender and tastier meat. No one knows for sure which is better until you try it. For VND150,000-250,000/chicken, the adventure and flavors are definitely worth the cost. To get there, go to Le Quang Dinh Street of Go Vap District.

If a great atmosphere is desired, perhaps coming to 3T Restaurant will give you a pleasant dining experience. Here, diners get to enjoy watching the city skyline through bamboo thickets while they eat. For just about VND65,000, diners will have the time of their lives as they savor a plateful of charred frog legs or grilled goat ribs flavored with a wonderful mix of five different spices. Their menu offers even more excitingly unique and delicious treats at very approachable prices. It is located on the 3rd floor, 29 Ton That Thiep Street, District 1. Tel: (08) 3 821 1631. What more could you ask? You know where to find them, all you have to do is go, experience the adventure, try exciting food and by no doubt, truly enjoy your HCMC experience.