Sea Light Hotel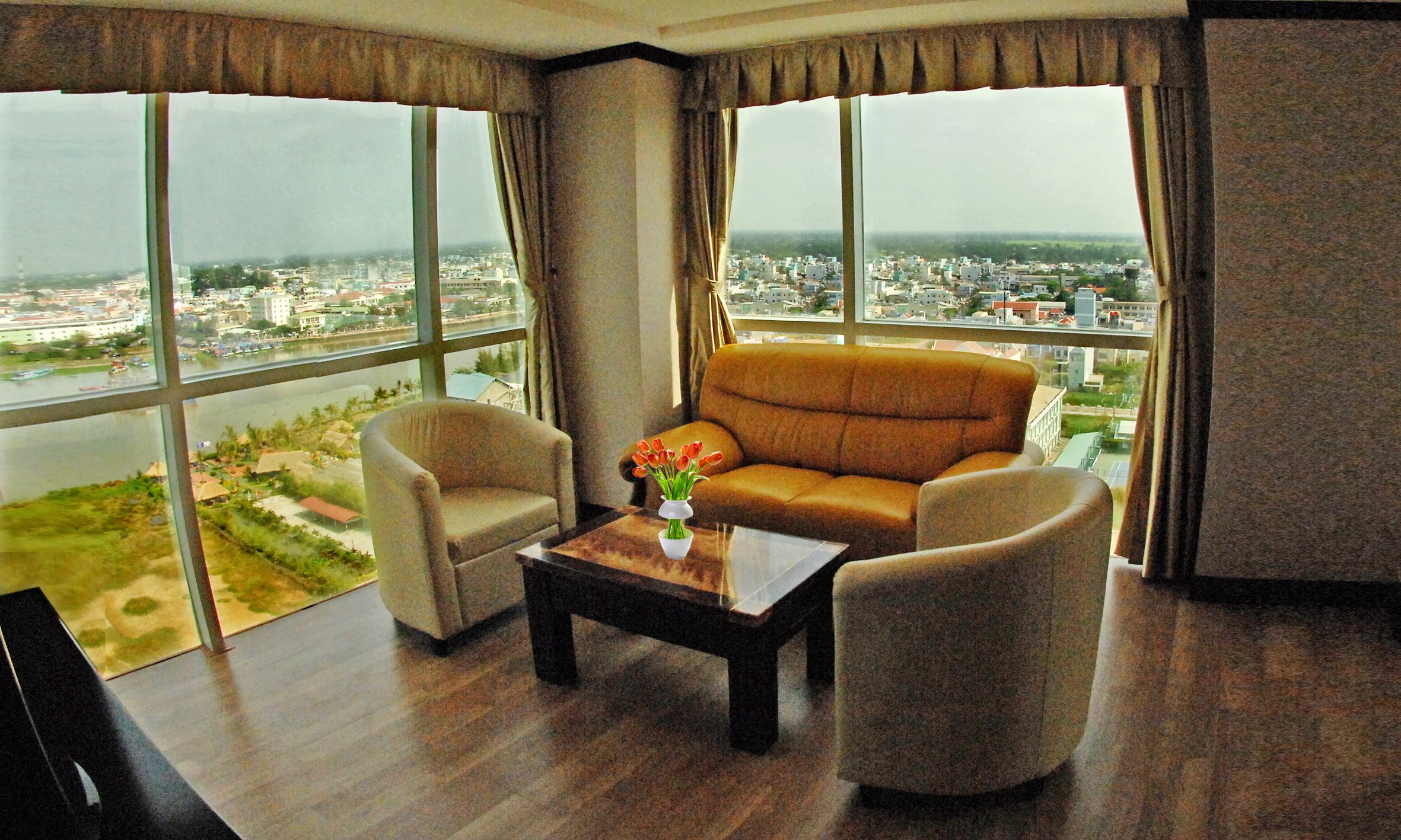 Sea Light is not only the only four star Hotel in Rach Gia but also a highest building in West of Viet Nam. From the high level, guests can discover panoramic view of the ocean as well as the city.

For the budget travelers who like sunbathing a few days at Phu Quoc island, where just 45 minutes away by speed-boat but wish to accommodate at a 4 star hotel, the hotel is really ideal choice for its affordable price competed with other same level on the island.

Location Sea Light Hotel is located at A11, 3/2 street, Vinh Bao ward, Rach Gia, Kien Giang province. It is also in center of entertainment & cuisine of the city. From here, travelers can enjoy the city lifestyle, then going to Phu Quoc Island, U Minh Forest, Hon Dat, especially Ha Tien, where is plentiful attractive sites of caves, pagodas, tombs, islets along the coast and offshore or other amazing destination for sightseeing.

Accommodation Sea Light Hotel has 93 rooms with 27 standard room, 17 superior room, 25 deluxe room, 16 senior deluxe room, 7 suite room, 1 president room, are modern facilities such as: * Jacuzzi * Bathroom * High class living room * Furniture * Bedding * Digital TV * Wireless Internet * Safety Box .

Facilities & Services Restaurant With a romantic and warm atmosphere, Sea Light Restaurant is the ideal destination for any customer. Sea Light restaurant has capacity about 150 pax, serving Daily Buffet Breakfast , A La Carte Lunch & Dinner. With Show Kitchen and modern equipments, Sea Light commits that Executive Chef will offer guests the most delicious cuisine.

Others Besides these, Sea Light also offers professional services including: * Night Club * Sauna, Steam bath, massage * Buffet Restaurant & Garden Restaurant * Transport service * Tours & ticket booking * Foreign exchange * Honey moon * Laundry * Bicycle and car rental.